03/30/2016
Since 03/29/2016 ours :-))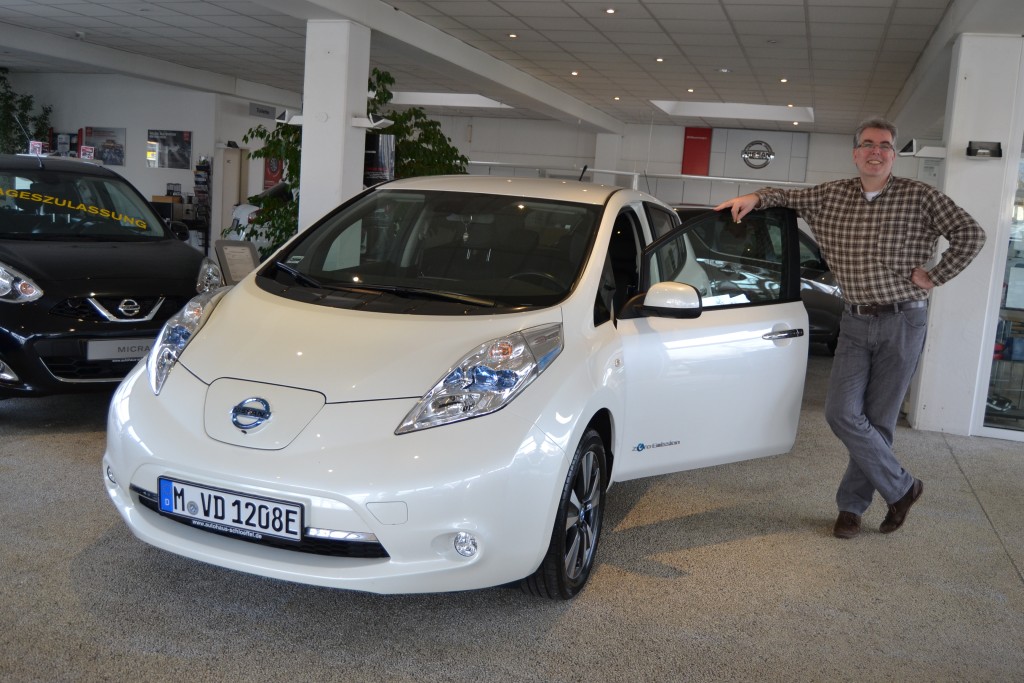 A Nissan Leaf Tekna from 12/2013 with 28.000 km on the clock.

Bought at Autohaus Schlöffel in Kirchseeon. Extremely competent consulting by the sales representative Mr Nedimovic. Not common in 2016, such a high level of knowledge on e-mobility. Thanks!
We traded in our combuster. So from now on electromobility without fall back.
Update: 01/24/2021
With 92.000 km on the clock and one capacity bar lost we sold our Leaf. The car is now in the best hands and we are glad that the car can do good service for the new owners.
We wil continue our electromobility journey wih our new VW e-Up.