07/29/2018
We are hooked. Once a Twizy, always a Twizy.
Our first Twizy was a victim of an accident. After that experience I was bit intimidated. And also the battery leasing model was never a real good option for us. We just drove not enough km in the winter and somehow the battery seemed a bit overpaid by the leasing to us.
But ... This changed completely 4 weeks ago We can buy the batteries from Renault now. Yeah!
So we went in the net and searched for a good, used Twizy. And we found one. 100 km away, a real 06/2016 Twizy Life in all black. 3,500 km on the clock and, yes, fully OVMS capable.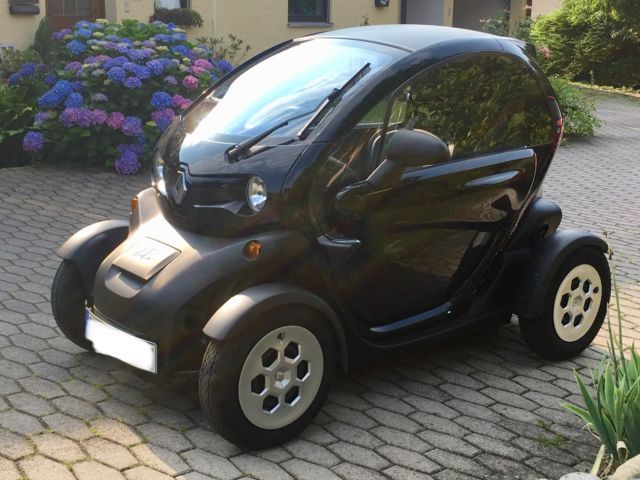 To keep a long story short. The previous owner bought the battery from Renault for us and today we drove our new Twizy home. Charging stop at a public swimming pool half way. Super relaxed.

Now the exciting Twizy life starts all over again. OVMS, towing hitch, radio, all the goodies you can get. But most of all we are looking forward to the great Twizy experiences on the road.
A great day.